Spro Power Swivels Black Barrel 50Pk 50lb Md#: SPSB-08-50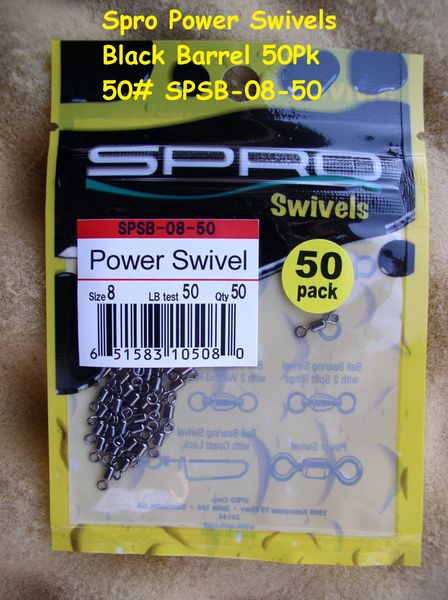 Spro Power Swivels Black Barrel 50Pk 50lb Md#: SPSB-08-50
Spro Power Swivels Black Barrel 50Pk 50lb Md#: SPSB-08-50
FOLLOW ME ON TWITTER
Typically ships within 1 to 4 Hours!
Description:

SPRO's Power Swivel is designed to keep line twist to a minimum- allowing you to fish longer and with less problems when trolling or casting. Heavy duty, smaller profile, and quality materials will make this a staple in your tackle box.
Power Swivels Gun Metal Black 50lb 50/pk
Series: SPSB-08-50
Size: 50#
Color: One Color

Manufacturer: Gamakatsu / Spro
Model: SPSB-08-50
UPC: 651583105080
PRICES ARE BASED ON WHAT I PAY + 10% PER ITEM, SO PRICES MAY VARY FROM ORDER TO ORDER THANK YOU KEN