SPRO POWER COMBINATION SWIVEL BLACK BARREL 4Pk 330# Md#: SPSCB-1/0-4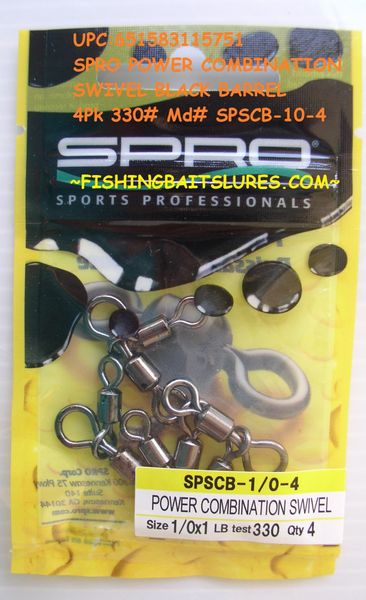 SPRO POWER COMBINATION SWIVEL BLACK BARREL 4Pk 330# Md#: SPSCB-1/0-4
SPRO POWER COMBINATION SWIVEL BLACK BARREL 4Pk 330# Md#: SPSCB-1/0-4

Description:

SPRO's Power Swivels Combo comes equipped with a unique swivel system for a wider range of applications not available with standard three-way swivels. Rig them for everything from catfish and walleye to saltwater rigs.
Sizes:
#1/0, 330 lb.
#3, 130 lb.
#1, 230 lb.
#5, 80 lb.
Power Swivels Gun Metal Black 330lb 4/pk
Series: SPSCB-1/0-4
Size: 330#
Color: One Color

Manufacturer: Gamakatsu / Spro
Model:SPSCB-1/0-4
UPC:651583115751

Remember FREE Shipping on orders of $25 or more!