SPRO BRONZEYE POPPER FROG-SBEPP60ALBN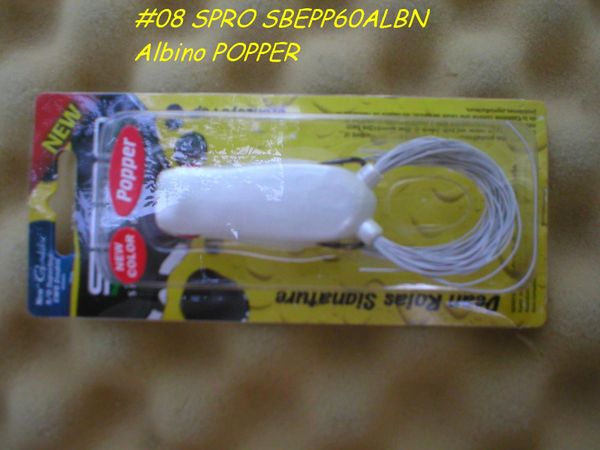 SPRO BRONZEYE POPPER FROG-SBEPP60ALBN
SPRO BRONZEYE POPPER FROG-SBEPP60ALBN
Description

Designed to attract bass out of the thickest cover with its loud popping sound. Comes with specially designed 3/0 Gamakatsu Hooks that fit the bait perfectly for solid hook ups.
Size: 1/2oz
Color: ALBINO
Manufacturer: Gamakatsu / Spro
Model: SBEPP60ALBN
UPC: 651583112828
Remember FREE Shipping on orders of $25 or more!