SPRO BRONZEYE BABY POPPER FROG-SBEPP50NSHD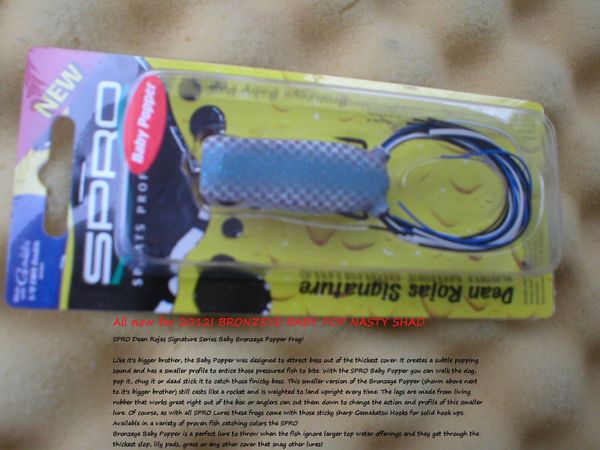 SPRO BRONZEYE BABY POPPER FROG-SBEPP50NSHD
SPRO BRONZEYE POPPER FROG-SBEPP60ALBN
Description

Bronzeye Baby Pop - 50mm, 1/4oz, 1/0 EWG Double Hook
The SPRO Baby Bronzeye Popper features a premium 1/0 Gamakatsu double hook. From small lakes, rivers, or reservoirs the small size of the Bronzeye Baby Popper will catch fish in just about any fishing situation.
Size: 1/4oz
Color: NASTY SHAD
Manufacturer: Gamakatsu / Spro
Model: SBEPP50NSHD
UPC:651583114181
Remember FREE Shipping on orders of $25 or more!