SPRO 560lb HEAVY SWIVEL #SHSB-06-5 SIZE-6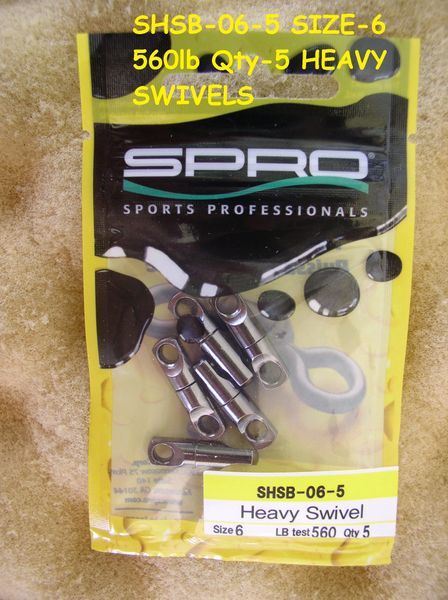 SPRO 560lb HEAVY SWIVEL #SHSB-06-5 SIZE-6
SPRO 560lb HEAVY SWIVEL #SHSB-06-5 SIZE-6

FOLLOW ME ON TWITTER
Typically ships within 1 to 4 Hours!
Description:
Once only available for commercial use, these tiny, heavy-duty swivels provide tremendous strength and durability that can only be found at SPRO. There isn't another swivel out there that can match the size and strength of a SPRO Heavy Swivel. Whether you are after big Catfish, Mako Sharks, or a monster Tuna, Spro Heavy Swivels are up to the challenge. Sold in packs of 5.

UPC:651583100443

Features and Benefits

Type:Swivels
Qty.: 5 Pack
Pound Test: 150 lb., 240 lb., 380 lb., 560 lb., 860 lb., 1030 lb.
PRICES ARE BASED ON WHAT I PAY + 10% PER ITEM, SO PRICES MAY VARY FROM ORDER TO ORDER THANK YOU KEN