SPIDER WIRE Ez Super Braid Length: 110 YARDS X LB. Test: 10# MOSS GREEN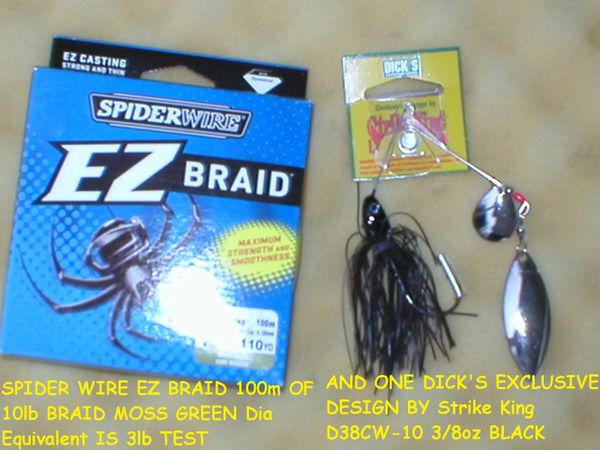 SPIDER WIRE Ez Super Braid Length: 110 YARDS X LB. Test: 10# MOSS GREEN
SPIDER WIRE Ez Super Braid Length: 110 YARDS X LB. Test: 10# MOSS GREEN
ALSO YOU GET A BLACK SPINNER BAIL 3/8oz

Extra strong, easy-casting, yet inexpensive multipurpose fishing line. Spider wire Super Mono EZ makes the mono filament choice for anglers EZ. Recommended rod and reel use is included on the box label for each pound test.
UPC:022021566761
SPECS: SEZB10G-110 10#
Length: 110 YARDS
LB. Test: 10#
Remember FREE Shipping on orders of $25 or more!