Snag Proof Boss Rat Soft Hollow Bait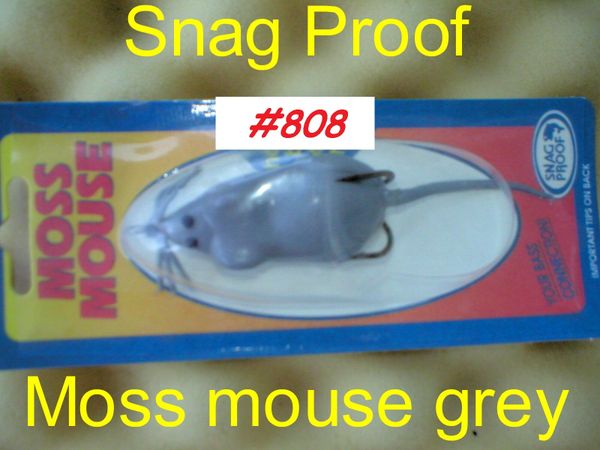 Snag Proof Boss Rat Soft Hollow Bait
Snag Proof Boss Rat Soft Hollow Bait
FOLLOW ME ON TWITTER 
Description:

Snag Proof Made in the USA Since 1961 Hungry Bass and Pike love a nice, soft, juicy rodent, it's one of their favorite foods! Throw the Boss Rat into the heaviest cover, fish it confidently, with no snags! Perfect for fishing the slop where the big ones hide and feed. Rolls upright when pulled across moss and weed beds. Wiggles when jigged through open water. The natural look and feel make fish strike instinctively and run. Fun, exciting fishing! Big, weedless and made for pulling lunkers out of the slop. The weedless design provides hooks that ride up through the thickest vegetation. The soft hollow body feels natural to the fish so they hold on and actually start chewing! Add a little Scent Wax to the Boss Rat, and you've got a lure that fish just can't resist. Made in the USA
Model: 808
UPC:029362008080, UPC:029362008004
Country Of Origin: Made in US
MORE HOLLOW PLASTIC BAITS FROM LAND OF LURES  

Remember FREE Shipping on orders of $25 or more!