SHORELINE #SL91854 12 VOLT LED FLEX LIGHT 26.9 INCH / BLUE OR WHITE BOATING INTERIOR LIGHTING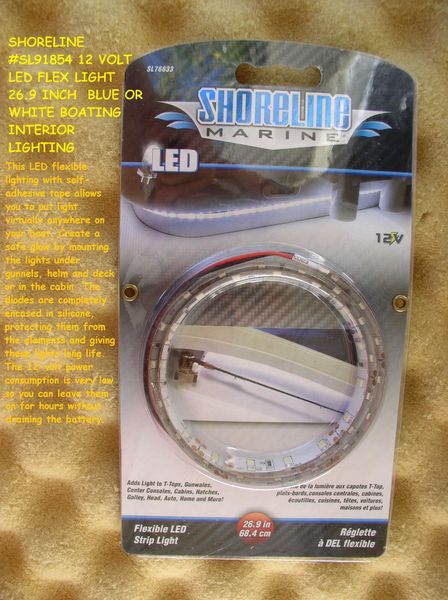 SHORELINE #SL91854 12 VOLT LED FLEX LIGHT 26.9 INCH / BLUE OR WHITE BOATING INTERIOR LIGHTING
SHORELINE #SL91854 12 VOLT LED FLEX LIGHT 26.9 INCH / BLUE OR WHITE BOATING INTERIOR LIGHTING
FOLLOW ME ON TWITTER 
Description

LED FLEXIBLE LIGHTING WITH #M SELF-ADHESIVE TAPE
LED flexible lighting with #m self-adhesive tape allows you to put light virtually anywhere on your boat. Create a safe glow by mounting the lights under gunnels, helm, and the deck or in the cabin.
UPC:013893150042
The diodes are completely incased in silicone protecting them from the elements giving these lights long life. The 12 volt power consumption is very low so you can leave them on for hours with draining the battery. 
MORE SHORELINE ITEMS FROM LAND OF LURES  

Remember FREE Shipping on orders of $25 or more!