SHORELINE MARINE SAFETY WHISTLE SL522832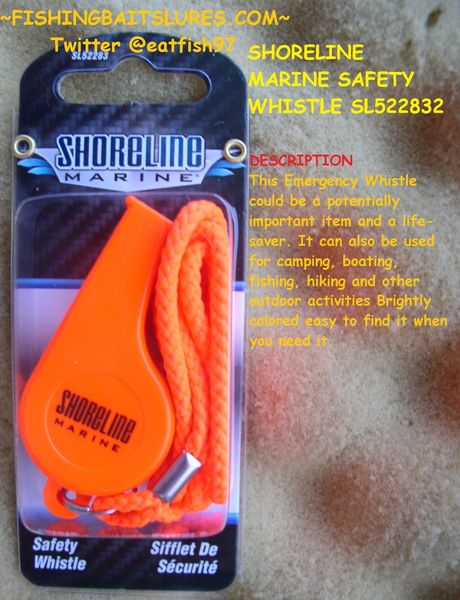 SHORELINE MARINE SAFETY WHISTLE SL522832
SHORELINE MARINE SAFETY WHISTLE SL522832
DESCRIPTION
This Emergency Whistle could be a potentially important item and a life-saver. It can also be used for camping, boating, fishing, hiking and other outdoor activities Brightly colored easy to find it when you need it.

Specification.

Binding Sports
Brand Shoreline Marine
Color Orange
Feature Pea-Less Whistle Blows Wet Or Dry,Bright Orange Color,Includes Neck Lanyard
Model SL52283
MPN 052283~M
ReleaseDate 2010-11-15
Title Shoreline Marine Emergency Survival Whistle
UPC:013893522832
Remember FREE Shipping on orders of $25 or more!