SEA STRIKER 891 RIGGED CEDAR PLUG 6 RED / WHITE FISHING LURE / PLUG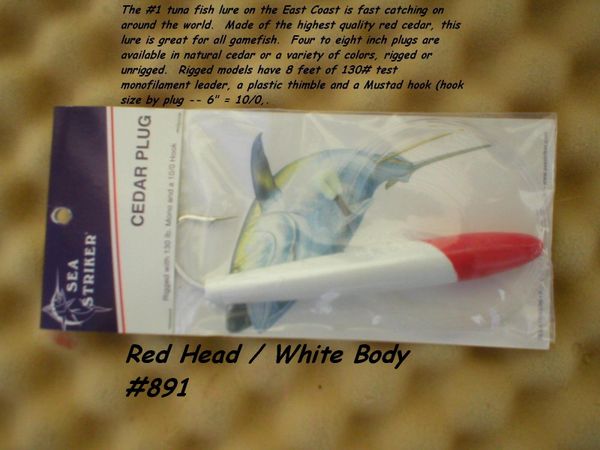 SEA STRIKER 891 RIGGED CEDAR PLUG 6 RED / WHITE FISHING LURE / PLUG
SEA STRIKER 891 RIGGED CEDAR PLUG 6 RED / WHITE FISHING LURE / PLUG
Description:

Cedar Plug, the number one tuna fish lure on the East Coast is fast catching on around the world. Available in real naturalcedar or a variety of colors. Rigged or unrigged, this lure is great for all game fish.
SEA STRIKER 6" RIGGED CEDAR PLUG RED/WHITE

RIGGED WITH 8 FEET OF 130# MONOFILAMENT, A PLASTIC THIMBLE, AND 10/0 MUSTAD HOOK.

UPC:096337100124
Remember FREE Shipping on orders of $25 or more!