SCUM FROG WEEDLESS SUPER SOFT FISHING BAIT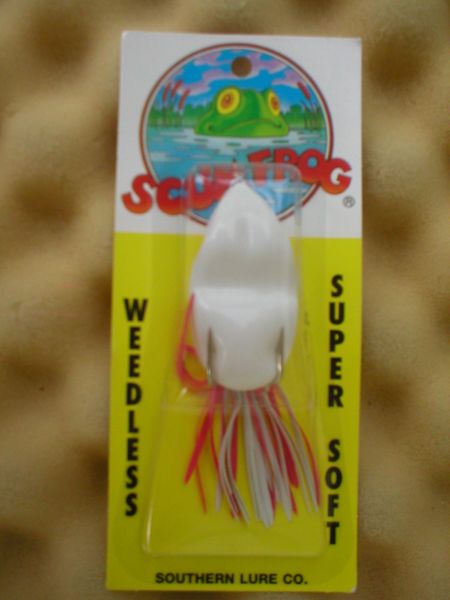 SCUM FROG WEEDLESS SUPER SOFT FISHING BAIT
SCUM FROG WEEDLESS SUPER SOFT FISHING BAIT
FOLLOW ME ON PINTEREST
Description
Completely weedless design permits SCUM FROG to slide effortlessly over and around weed beds, lily pads, limbs, and stumps. This allows easy fishing in places other lures can't go without hanging or picking up moss. Although the SCUM FROG is weedless, its super soft body gives plenty of catching power.

UPC:031132001030, UPC:031132001122, UPC:031132001252, UPC:031132002136
Bass Fishing With A CHEAP Scum Frog!

PRICES ARE BASED ON WHAT I PAY + $0.50 PER ITEM, SO PRICES MAY VARY FROM ORDER TO ORDER THANK YOU KEN