SCIENTIFIC ANGLERS SALTWATER TAPERED LEADER 8ft X 20lb .016in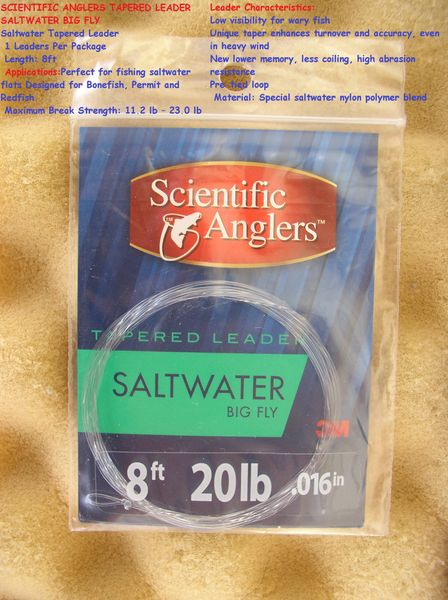 SCIENTIFIC ANGLERS SALTWATER TAPERED LEADER 8ft X 20lb .016in
SCIENTIFIC ANGLERS SALTWATER TAPERED LEADER 8ft X 20lb .016in
Details
Scientific Angler Fly Fishing Saltwater Leader 8 ft 20#, Scientific Anglers 186224, 8'. ow memory, less coiling, fantabulous scrape resistance. Length. UPC:051131186194

2. 43 m. persona butt and powerful look taper turn over heavy flies.

nonesuch when using large flies and streamers. An fantabulous striped bass and false albacore leader.
Remember FREE Shipping on orders of $25 or more!