SCIENTIFIC ANGLERS 117203 WF-5-F FREQUENCY MAGNUM AGGRESSIVE WEIGHT FORWARD LINE (OPTIC GREEN)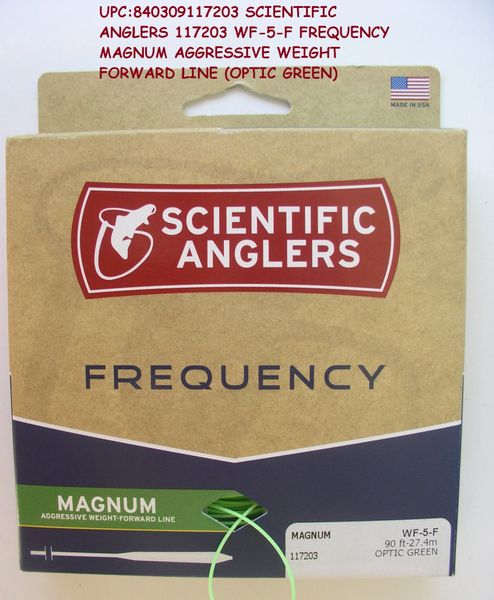 SCIENTIFIC ANGLERS 117203 WF-5-F FREQUENCY MAGNUM AGGRESSIVE WEIGHT FORWARD LINE (OPTIC GREEN)
SCIENTIFIC ANGLERS 117203 WF-5-F FREQUENCY MAGNUM AGGRESSIVE WEIGHT FORWARD LINE (OPTIC GREEN)
Description

Scientific Anglers Frequency Magnum turns over large dries, streamers, and split shot with ease.
It features AST Advanced Shooting Technology. With AST, line shoots virtually friction-free through the guides and keeps on doing it for the life of the line without dressing. UPC:840309117203

Advanced Shooting Technology
Streamlined front loop
Half-size heavy design loads fast-action rods
Braided multifilament core
Freshwater use
Suggested use: Trout
Remember FREE Shipping on orders of $25 or more!