SCIENTIFIC ANGLER 16 lb HARD MONO AR 17.6 lb X 32.8 yds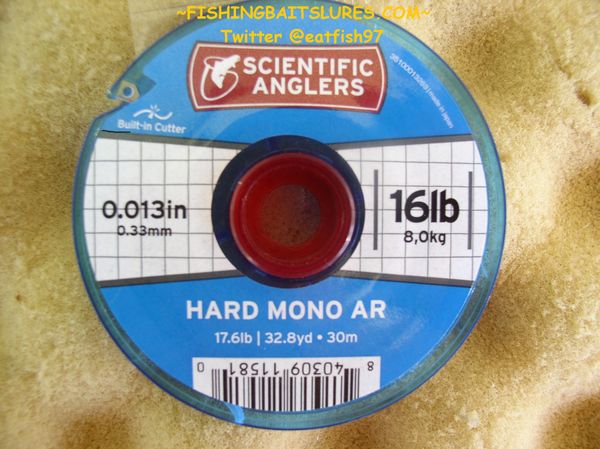 SCIENTIFIC ANGLER 16 lb HARD MONO AR 17.6 lb X 32.8 yds
SCIENTIFIC ANGLER 16 lb HARD MONO AR 17.6 lb X 32.8 yds


This premium Scientific Anglers Hard Mono AR Tippet 30 Meter Cutter Spool has high abrasion resistance, low memory and maximum knot strength, letting you fish longer without changing your line. Made of nylon polymer, the hardened monofilament delivers powerful fly turn over. Interlocking hub allows the spool to spin freely, minimizing hassle and downtime, while a built-in cutter enables you to sever the line without needing additional tools. Length: 30 meters. Size: 16 LB.
Item: 324326
Scientific Anglers
Fly fishing > Freshwater Leader & Tippet
Recommended Usefly fishing
UPC:840309115810

Remember FREE Shipping on orders of $25 or more!