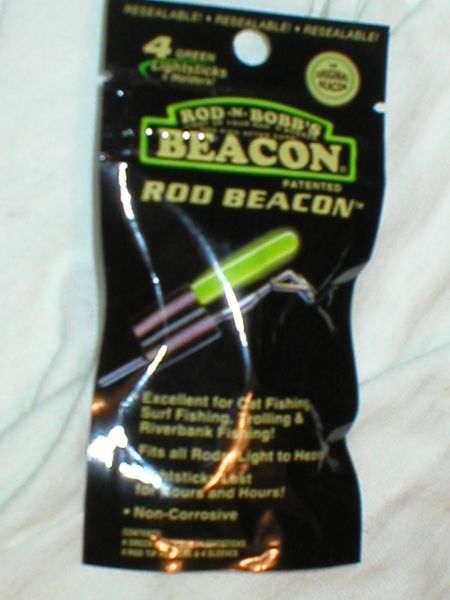 Rod-N-Bobbs Rod Beacon
Rod-N-Bobbs Rod Beacon
Description
Enjoy the thrill of night-time fishing with the Universal Beacon from Rod-n-Bobb's. This beacon lights up after dark and enables low-light fishing. It fits stick, slip and round plastic bobbers of all sizes and is ideal for catching pan fish, catfish, walleye, northern pike, bass and steelhead. The resealable pack includes four green Universal Beacons that last for hours on end.

More Info
UPC-A:    7 46239 01008 2
EAN-13:    0 746239 010082
Country of Registration:    United States
Manufacture/Publisher:    Rod-N-Bobb's
Model #:    1207130129
Last Scanned:    2015-06-26 21:34:30
 Remember FREE Shipping on orders of $25 or more!