RITE ANGLER 71038 DOLPHIN BARREL SNAP SWIVEL 75 LB 4-PK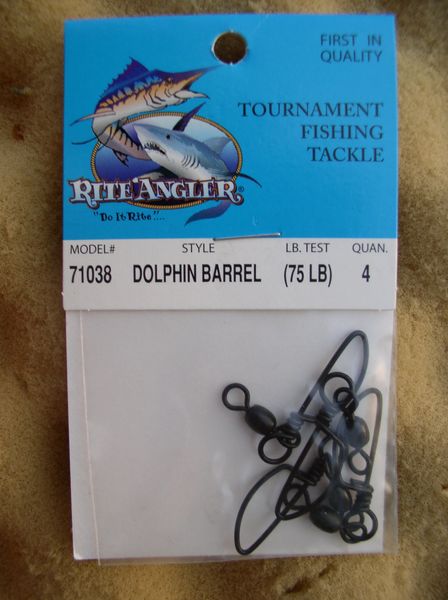 RITE ANGLER 71038 DOLPHIN BARREL SNAP SWIVEL 75 LB 4-PK
RITE ANGLER 71038 DOLPHIN BARREL SNAP SWIVEL 75 LB 4-PK

Description

The only snap swivel still manufactured by hand to ensure quality and reliability. This snap swivel is guaranteed to outperform all other snaps in its class. Each snap swivel is hand inspected to provide the up most in quality. Used to connect the base line and leader together without tying a knot and where there is a need for a swivel to prevent twisting.
SPECS: 71038B 75# 4PK BLK
UPC:726439710388
Features:
Made with precision and quality in mind
Built to last
Designed to meet your specific needs
Brand:Rite Angler
Part Number:71146
Remember FREE Shipping on orders of $25 or more!