RETRACTABLE LIGHTER HOLDER CALLED THE ORIGINAL LIGHTER LEASH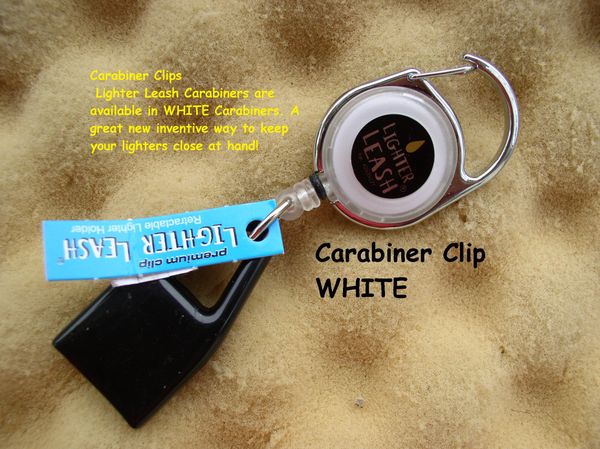 RETRACTABLE LIGHTER HOLDER CALLED THE ORIGINAL LIGHTER LEASH
RETRACTABLE LIGHTER HOLDER CALLED THE ORIGINAL LIGHTER LEASH
Description
DOES NOT INCLUDE LITER

Carabiner Clips
 Lighter Leash Carabiners are available in Blue, Green, Gold, and Silver Carabiners. A great new inventive way to keep your lighters close at hand! UPC:854672000123, UPC:854672000109, UPC:854672000734, UPC:854672000109, UPC:854672000147
RETRACTABLE LIGHTER HOLDER CALLED THE ORIGINAL LIGHTER LEASH

The Original Lighter Leash is designed to hold a standard size Bic lighter or similar size lighter (like Clipper and Winlite). This style clips snuggly to one's belt, pocket, skirt, or purse and gives its user quick access to a lite. Customers like the ability to sport their favorite color or design commonly seen on Bic lighters. It's an ideal match and should be displayed close to lighters. Lighter Leash are fun and very practical.  (LIKE CLIPPER & WINLITE) BLACK
Lighter Leash - Tattoo Series retractable Premium clip lighter leash

These lighter leashes fit most regular sized disposable lighters and have a metal clip on the back to clip to your pocket, purse or belt.

You will never lose your lighter!

Remember FREE Shipping on orders of $25 or more!