REACTION STRIKE Jr. Plasma Points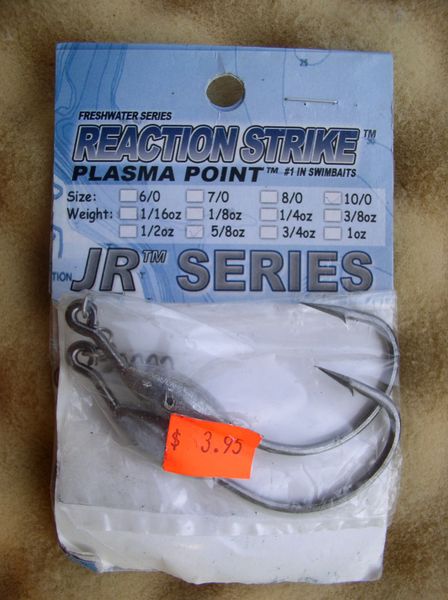 REACTION STRIKE Jr. Plasma Points
REACTION STRIKE Jr. Plasma Points
FOLLOW ME ON TWITTER 
Description:
The plasma reaction strike point is a love love x-wide gap to chemically sharpened medium wire that makes it virtually indestructible. In some models (w) leaded to give during the fall an undulating lure '' rolling motion ''. The unweighted version (unw) is great when you have to work with baits that you want to appear slow and sluggish on the surface. UPC:879214007286, UPC:879214007279
Perfect for soft swimbaits, grubs and shad for pike, bass, catfish, greenhouse, sea bass.
PRICES BASED ON WHAT I PAY
Remember FREE Shipping on orders of $25 or more!