REACTION INNOVATIONS SKINNY DIPPER SERIES #SKD-024 BAD SHAD GREEN 5in X 7-PK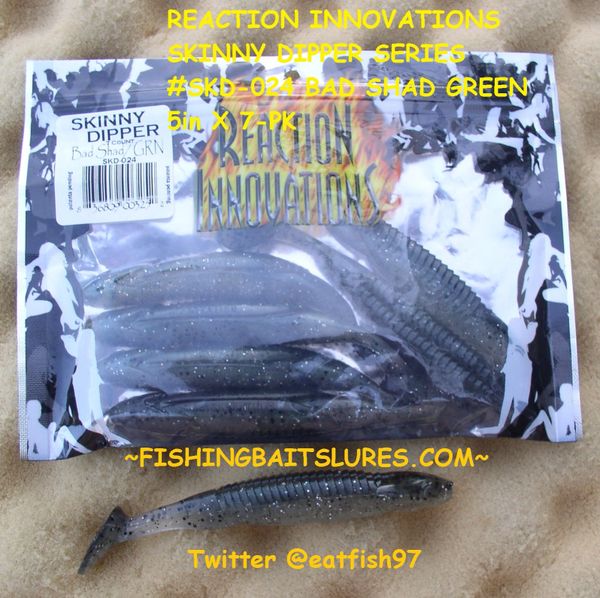 REACTION INNOVATIONS SKINNY DIPPER SERIES #SKD-024 BAD SHAD GREEN 5in X 7-PK
REACTION INNOVATIONS SKINNY DIPPER SERIES #SKD-024 BAD SHAD GREEN 5in X 7-PK
Description
New from RI, these shad style swimbaits feature the beaver style rib pattern on the back, and have a slit in the belly for the hook. The single paddle tail is 3/4" wide, which creates lots of action, water splashing and noise as you retrieve this bait.
Skinny Dipper 5" long, 7 per pack.
Little Dipper 3.75" long, 9 per pack.
Big Dipper 7" long, 4 per pack.
Remember FREE Shipping on orders of $25 or more!