RAPALA X-Rap DEEP SERIES XRD10 HS-HOT STEEL SUSPENDING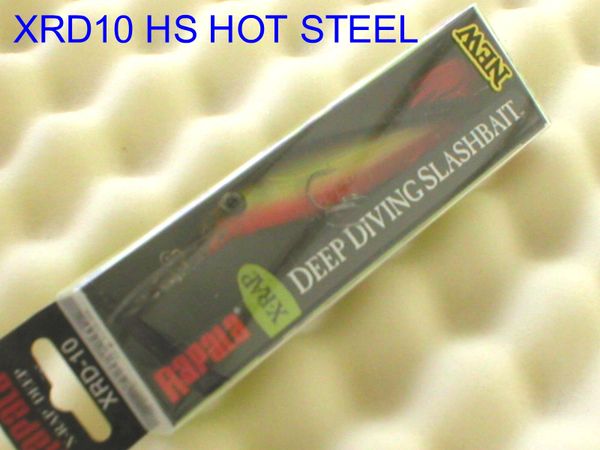 RAPALA X-Rap DEEP SERIES XRD10 HS-HOT STEEL SUSPENDING
RAPALA X-Rap DEEP SERIES XRD10 HS-HOT STEEL SUSPENDING

Description
This lure is diving deep, way down deep. With a new lip design this X-Rap has a running depth of 6 to 15 feet, perfect for casting and trolling. This bad boy diver will have you pulling in lunkers one after another. Tie on any of the 13 color patterns and go deep, but be prepared to hold on.

Features:

Deep Diving Lip
Suspending on Pause
Textured Translucent Body
Internal Holographic Foil
Internal Long-Cast System
Stainless Through Wire Construction
3D Holographic Eye
Flash Feather Teaser Tail
VMC Black Nickel Hooks

Species:
Red fish, Tarpon, Snook, Tuna, Sea Trout,
Stripper, Grouper, Peacock Bass, King fish, Bluefish,
Wahoo, Dolphin
Technique: Casting & Trolling
Running Depth: 6'-15'
Environment: Saltwater
Recommended Line: Sufix Fishing Line

Specifications
XRD10: 4", 7/16 oz, Running Depth: 6'-15', Technique: Casting & Trolling.

1-UPC:022677140360
Remember FREE Shipping on orders of $25 or more!