Rapala Tool Combo Pack Model# RTC-6PFSC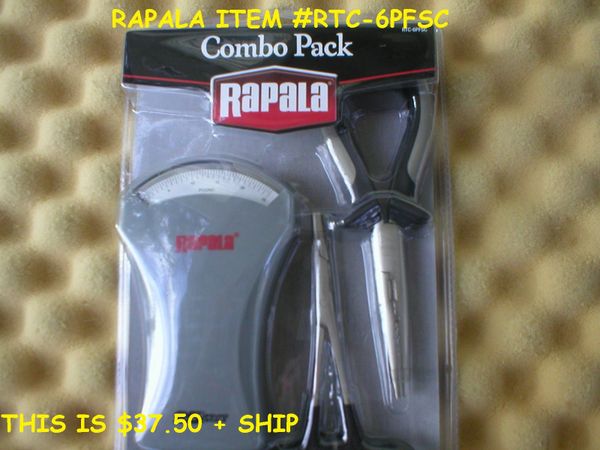 Rapala Tool Combo Pack Model# RTC-6PFSC
Rapala Tool Combo Pack Model# RTC-6PFSC

Description:
This Rapala Combo Pack features 6-1/2" Fisherman's Pliers, 5-1/2" Forceps, 25 lb. Scale and Rapala Clipper. Sheath. Custom chosen combinations of fishing tools and accessories offer the right set of tools to fit into the large variety of situations anglers meet daily in different environments around the globe.

Rapala Tool Combo Pack:
Model# RTC-6PFSC
Includes:
6.5" pliers
Super line scissors
Sheath
Must-have for avid fishers
Brand Name:Rapala
Standard Shipping Rate:$5.90
UPC:022677073095
Remember FREE Shipping on orders of $25 or more!