RAPALA (Dives-To) SERIES DT04 DCW-DARK BROWN CRAWDAD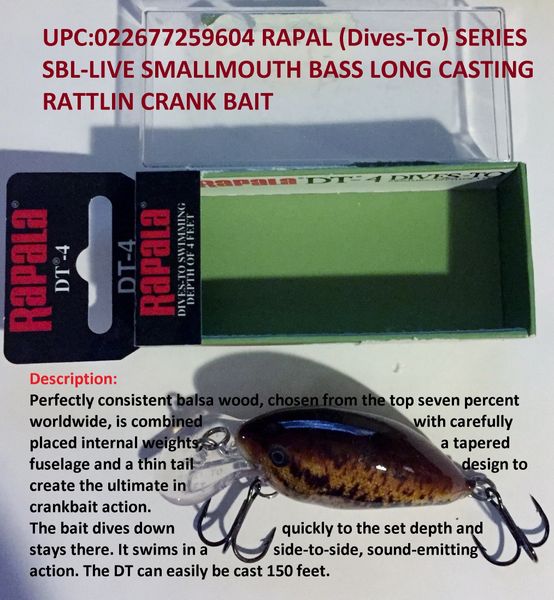 RAPALA (Dives-To) SERIES DT04 DCW-DARK BROWN CRAWDAD
RAPALA (Dives-To) SERIES DT04 DCW-DARK BROWN CRAWDAD
Description:
Rapala DT Series lures, designed by crank bait authority David Fritts, all dive faster and stay in the strike zone longer than any other crank bait on the market. Numerous tournament wins and record catches in the series' maiden year attest to its superior design and fish-catching function. DT Series lures are made from the top seven percent of select balsa wood. Perfectly consistent wood combined with carefully placed internal weights, a tapered fuselage and a thin tail creates the ultimate crankbait action. UPC#022677115221, UPC:022677259604, UPC:022677259598
MORE DTs BAITS FROM LAND OF LURES  
Specifications:
Model Number    Target Depth    Body Length    Weight      Treble Hooks
DT04                        1,2m/4ft                5cm/ 2",                    9g/5/16 oz,     Two No. 6
Remember FREE Shipping on orders of $25 or more!