PURDY XL CUB 2 in / 50 mm PAINT BRUSH NYLON/POLYESTER BLEND ALL PAINTS & STAINS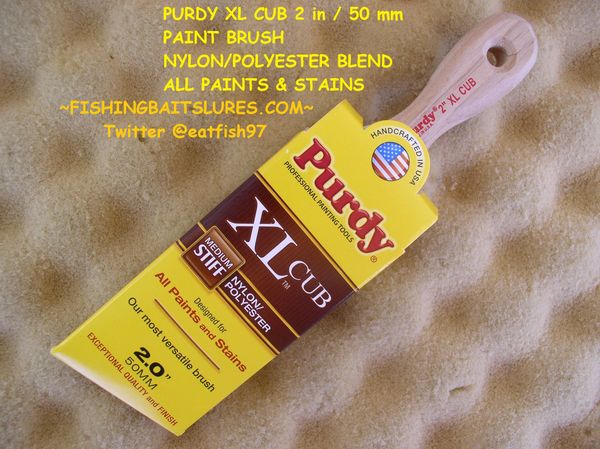 PURDY XL CUB 2 in / 50 mm PAINT BRUSH NYLON/POLYESTER BLEND ALL PAINTS & STAINS
PURDY XL CUB 2 in / 50 mm PAINT BRUSH NYLON/POLYESTER BLEND ALL PAINTS & STAINS

Description
Purdy's XL Series is the most versatile brush series, designed for use with all paints and stains. The XL series has a distinctive copper ferrule with the right blend of DuPont solid, round and tapered Tynex and Orel filaments for brushes that perform no matter what the job. Not only are the XL brushes ideal for interior and exterior projects with all types of paints, they also work great in all types of environments.
UPC:716341352073

Specifications
Product Materials: Nylon/Polyester
Style: Angular Trim
Handle Type: Short
Ferrule Type: Round Edge, Brushed Copper

ITEM NUMBER SIZE THICKNESS LENGTH OUT CASE
153320 2" 5/8" 9/16" 6
Remember FREE Shipping on orders of $25 or more!