PRO LINE LEAD FREE BRASS FITTINGS, BARB, MH, FIP, MIP STYLE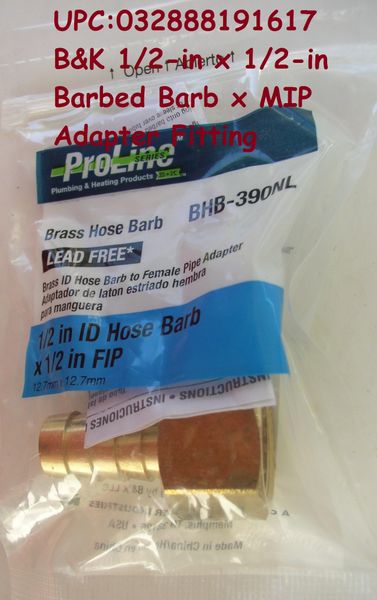 PRO LINE LEAD FREE BRASS FITTINGS, BARB, MH, FIP, MIP STYLE
PRO LINE LEAD FREE BRASS FITTINGS, BARB, MH, FIP, MIP STYLE
Description

Your project will have the benefit of a long-lasting connection with this barb fitting. It can be used with any soft tubing that will accept a clamp style connection, including vinyl and rubber. You can rest assured that all barbs are manufactured to the highest standards and tolerances, making this fitting a superior choice for both homeowners and contractors.

UPC:098268622911, UPC:032888191709, UPC:032888191600, UPC:032888191518, UPC:032888191617
Remember FREE Shipping on orders of $25 or more!