PRO-CURE SUPER GEL WITH UV FLASH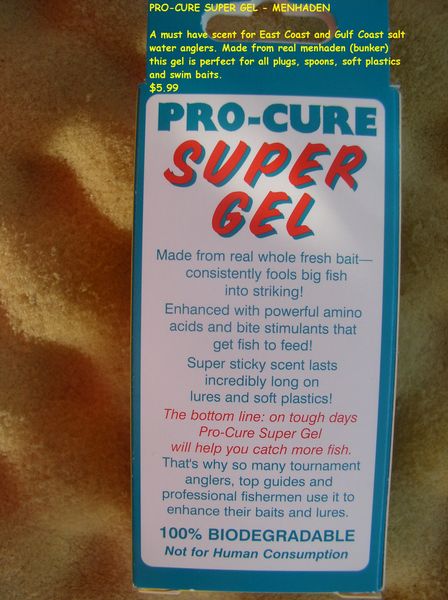 PRO-CURE SUPER GEL WITH UV FLASH
PRO-CURE SUPER GEL WITH UV FLASH
Description
Unlike oils, this scent will stick to lures for many casts or an hour of trolling. Stripers, bluefish and tuna love this oily scent. Made from real bunker.
Made from 100 Percent real baits
UV enhanced
Packed with amino acids
Super sticky, super strong, super effective
Sticks to artificial baits exceptionally well
UPC#023669007180, UPC:023669004080, UPC:023669007173, UPC:023669007043, UPC:023669004226, UPC:023669007685, UPC:023669007074
Remember FREE Shipping on orders of $25 or more!