PINE RIDGE ARCHERY PROD PINE RIDGE PINK KISSER BUTTON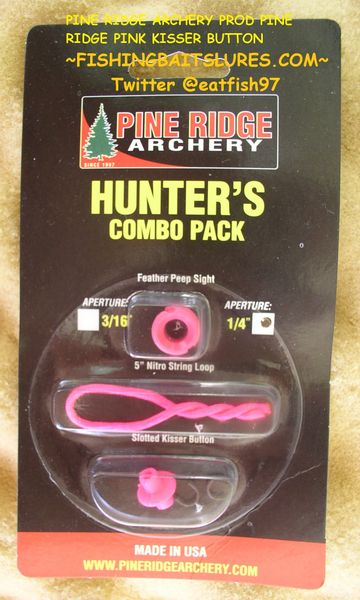 PINE RIDGE ARCHERY PROD PINE RIDGE PINK KISSER BUTTON
PINE RIDGE ARCHERY PROD PINE RIDGE PINK KISSER BUTTON

Description

Pine Ridge Archery has created the Hunter's Combo Pack for bow hunters who prefer to use a peep sight without peep sight tubing. Each Hunter's Combo Pack is color coordinated so bowhunters can have matching accessories on their bows.
Includes:
Feather Peep Sight with 1/4" aperture
5" Nitro string loop
Soft sided kisser button with crimps
Pink 
UPC:011859404123
Hey if you need me to bundle some baits in my store let me know I'm not  your stingy Big Box Store TEXT (980) 329-7503 AT ANY TIME THANKS KEN
Remember FREE Shipping on orders of $25 or more!