Pet Champion Hunting Camouflage Dog Harness LARGE (LAB/BOXER)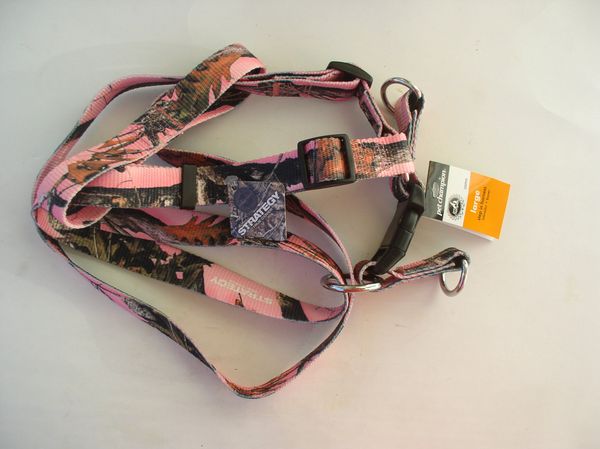 Pet Champion Hunting Camouflage Dog Harness LARGE (LAB/BOXER)
Pet Champion Hunting Camouflage Dog Harness LARGE (LAB/BOXER)
Description

The Pet Champion Hunting Camouflage Dog Harness lets your dog blend into the terrain in style. This comfortable accessory offers your dog the premier camouflage for hunting and all the benefits of a durable and sturdy harness that's necessary to navigate the great outdoors. The strong construction and dual steel D-rings allows the leash to give equal pull to both sides of your dog, putting less train on his neck and offering you more control. Now both you and your pup can enjoy blending into the environment on your big hunt. UPC:844875008736
ALSO HAVE https://fishingbaitslures.com/products/handmade-cigar-makers-mark-bourbon-650-star-6-x-50-mm650

Features:
Attractive camouflage harness helps your dog blend into the terrain.
100% steel dual D-rings allows for equal pull to both sides of your dog for more comfort and less pulling.
Step-in style harness is easy to put on—just have your pup step over and buckle around the back.
Made from high-grade polyester for a strong and reinforced accessory.
Matches perfectly with the Pet Champion Hunting Leashes.
ITEM NUMBER 126387
BREED SIZE Large Breeds, Giant Breeds
MATERIAL Polyester
Remember FREE Shipping on orders of $25 or more!