OWNER #5111 SSW HOOK CUTTING BLACK CHROME CORROSION RESISTANT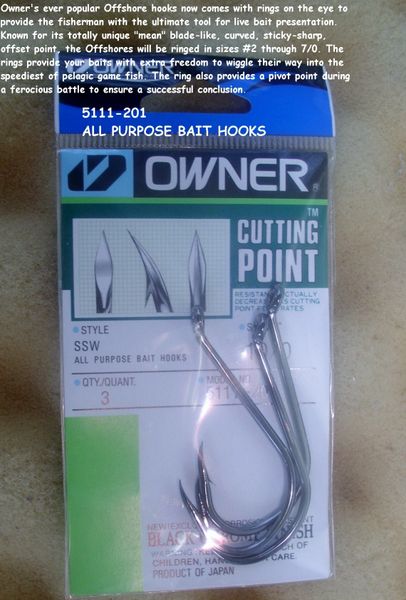 OWNER #5111 SSW HOOK CUTTING BLACK CHROME CORROSION RESISTANT
OWNER #5111 SSW HOOK CUTTING BLACK CHROME CORROSION RESISTANT
Description:

The ideal hook for baiting up roe berries for steelhead in the streams, or for rigging cut herring and trolling or mooching for salmon in salt water. Also excellent for baiting walleye, bass, tarpon and other inshore species.

UPC:054831002269
Features include up-eye forge

Manufacturer: Owner

Remember FREE Shipping on orders of $25 or more!