OWNER #5314T-101 SIZE-1 MUTU LIGHT IN-LINE CIRCLE HOOK TOURNAMENT PRO PACK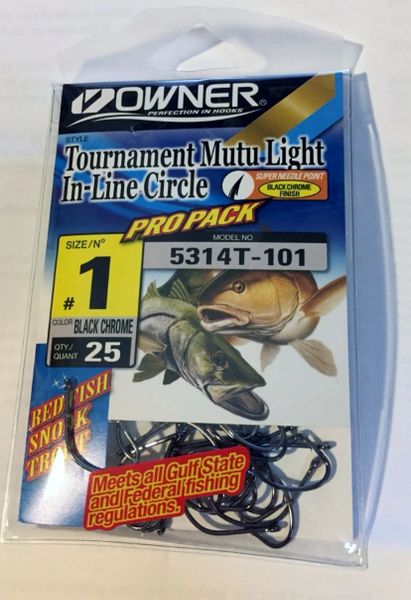 OWNER #5314T-101 SIZE-1 MUTU LIGHT IN-LINE CIRCLE HOOK TOURNAMENT PRO PACK
OWNER #5314T-101 SIZE-1 MUTU LIGHT IN-LINE CIRCLE HOOK TOURNAMENT PRO PACK
Typically ships within 1 to 4 Hours!
Description:
Light Circle Hook, Pro Packs Size 1
The Tournament Mutu Circle Hook was designed to meet accepted billfish "tournament" specifications with its in-line, non-offset hook point that is angled 90° to the XX-strong shank. A versatile hook for presenting larger baits to big gamefish, and ideal for catch-and-release fishing.  
UPC:
054831018406
Features included a forged "hangnail" point and a corrosion  
PRICES ARE BASED ON WHAT I PAY + 10% PER ITEM, SO PRICES MAY VARY FROM ORDER TO ORDER THANK YOU KEN