OWNER #5114-111 1/0 MUU LIGHT CIRCLE HOOK WITH SUPER NEEDLE POINT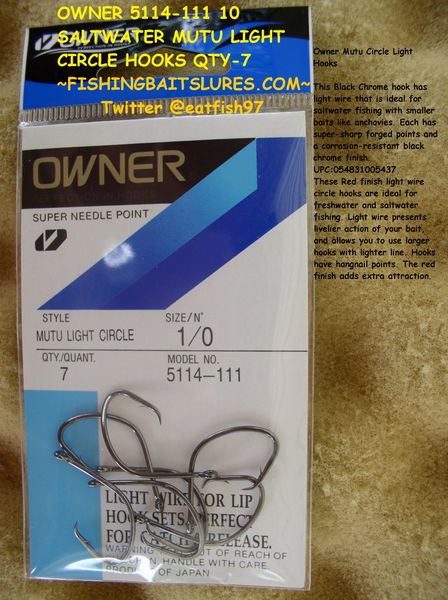 OWNER #5114-111 1/0 MUU LIGHT CIRCLE HOOK WITH SUPER NEEDLE POINT
OWNER #5114-111 1/0 MUU LIGHT CIRCLE HOOK WITH SUPER NEEDLE POINT
Owner Mutu Circle Light Hooks
This Black Chrome hook has light wire that is ideal for saltwater fishing with smaller baits like anchovies. Each has super-sharp forged points and a corrosion-resistant black chrome finish. 
These Red finish light wire circle hooks are ideal for freshwater and saltwater fishing. Light wire presents livelier action of your bait, and allows you to use larger hooks with lighter line. Hooks have hangnail points. The red finish adds extra attraction.
Remember FREE Shipping on orders of $25 or more!