VMC PRO SERIES 1/8oz STAND UP SHAKY HEAD JIGS #SSHJ18-BK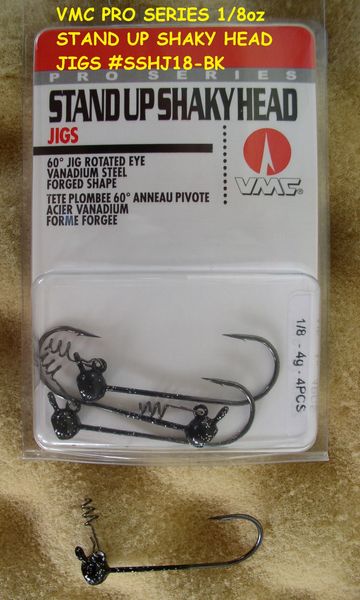 VMC PRO SERIES 1/8oz STAND UP SHAKY HEAD JIGS #SSHJ18-BK
VMC PRO SERIES 1/8oz STAND UP SHAKY HEAD JIGS #SSHJ18-BK

Product Details
The VMC Pro Series Stand Up Shaky Head Jig is available in Black and Green Pumpkin. It features a Vanadium Steel hook with a Needle Point and Forged Shank. It has an easy to rig spiral locking spring which help secure the bait. It has a 60 degree rotated jig eye and a glitter finish. Available in 3 sizes, 4 per pack.


UPC:043193111344

Black
Size: 1/8 oz
Model: SSHJ18-BK
UPC: 043193111344
VMC Pro Series Stand Up Shaky Head Jigs Black
Remember FREE Shipping on orders of $25 or more!