Momoi Hi-catch Sleeves 90509 / SZ H 150# MONO 50PK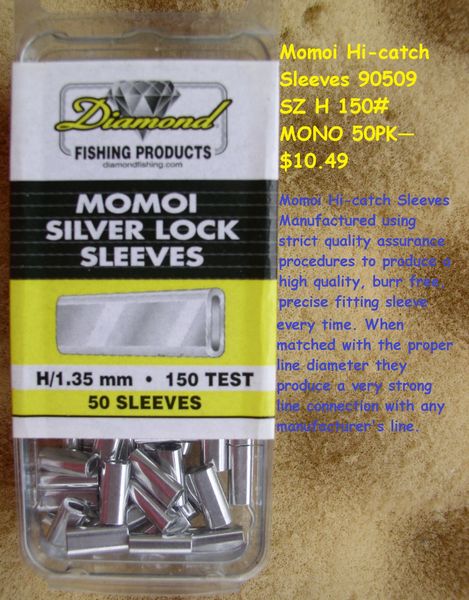 Momoi Hi-catch Sleeves 90509 / SZ H 150# MONO 50PK
Momoi Hi-catch Sleeves 90509 / SZ H 150# MONO 50PK

Description:

Momoi Hi-catch Sleeves
Manufactured using strict quality assurance procedures to produce a high quality, burr free, precise fitting sleeve every time. When matched with the proper line diameter they produce a very strong line connection with any manufacturer's line.
Color: One Color ALUMINUM
UPC:695699905097
Remember FREE Shipping on orders of $25 or more!