Missile Baits D Stroyer MBDS70-CNGR Size:7in CANDY GRASS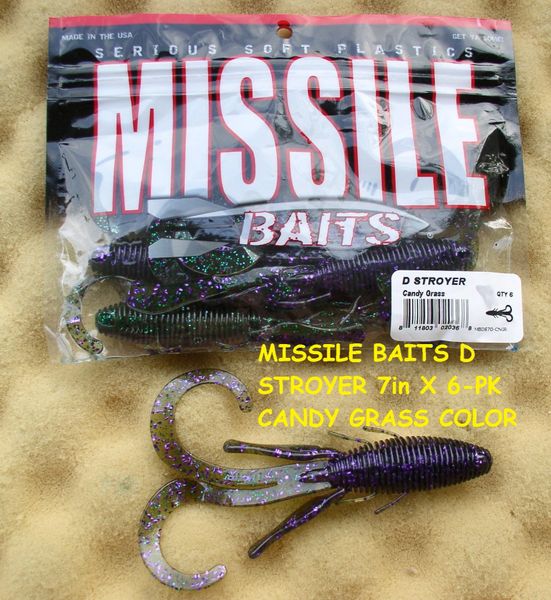 Missile Baits D Stroyer MBDS70-CNGR Size:7in CANDY GRASS
Missile Baits D Stroyer MBDS70-CNGR SIZE:7in CANDY GRASS
Description

The D Stroyer is a monster creature bait. Picture the D Bomb morphed into a bait with more arms, bigger appendages, and twin tails on the back that will not stop moving. It measures almost 7" long with the tails extended, just the right size for enticing larger bass. The ribbed body holds the hook well and allows for easy hook penetration like the D Bomb. This bait will be a beast when flipping, pitching, punching, Carolina rigging, or fished on a wobble head jig.
A downsized version of the original, the Missile Baits Baby D Stroyer delivers versatile, fish-catching performance that will find a home in every angler's tacklebox. Built around a beaver-inspired body, the Missile Baits Baby D Storyer moves massive amounts of water with two oversized claws, a ribbed construction, and flailing appendages, ensuring that it gets noticed in the dim lit environment beneath vegetation.
SIZES

DS70: Full Size, 7" long, 6 pack

BDS5: Baby, 5" long, 10 pack
Candy Grass
Size: 7"
Model: MBDS70-CNGR
UPC: 811803020368

Remember FREE Shipping on orders of $25 or more!