MIRROLURE / L&S BAIT SINKER 1/2 WHITE/RED HEAD/SILVER SCALES 52MR-11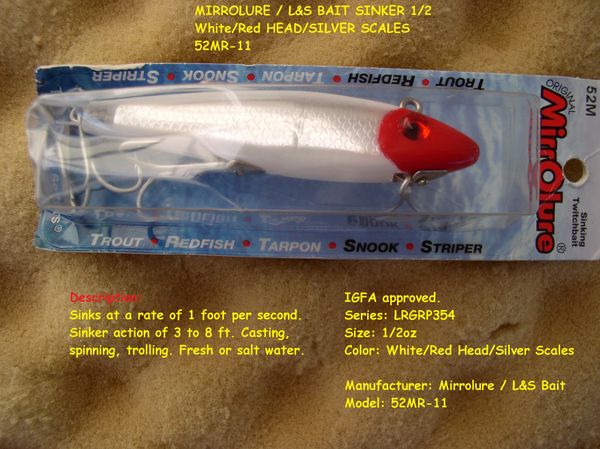 MIRROLURE / L&S BAIT SINKER 1/2 WHITE/RED HEAD/SILVER SCALES 52MR-11
MIRROLURE / L&S BAIT SINKER 1/2 White/Red HEAD/SILVER SCALES 52MR-11
Description:
Sinks at a rate of 1 foot per second. Sinker action of 3 to 8 ft. Casting, spinning, trolling. Fresh or salt water. IGFA approved.
Series: LRGRP354
Size: 1/2oz
Color: White/Red Head/Silver Scales
Manufacturer: Mirrolure / L&S Bait
Model: 52MR-11
UPC: 042095521114
Remember FREE Shipping on orders of $25 or more!