MEGABASS DIVING FLIP SLAP FISHING LURE 3/8oz (SEXY FRENCH PEARL)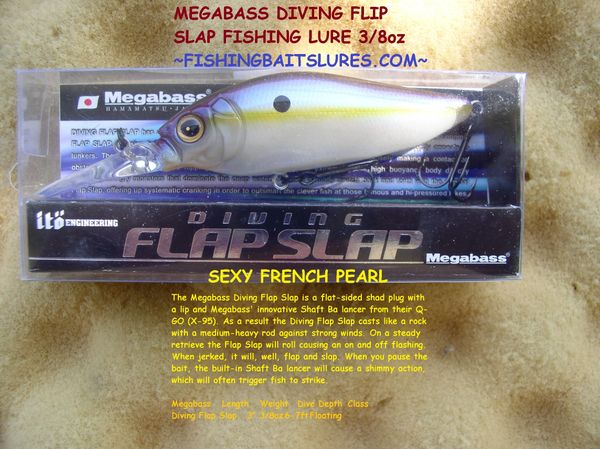 MEGABASS DIVING FLIP SLAP FISHING LURE 3/8oz (SEXY FRENCH PEARL)
MEGABASS DIVING FLIP SLAP FISHING LURE 3/8oz (SEXY FRENCH PEARL)

Description
The Megabass Diving Flap Slap is a flat-sided shad plug with a lip and Megabass' innovative Shaft Ba lancer from their Q-GO (X-95). As a result the Diving Flap Slap casts like a rock with a medium-heavy rod against strong winds. On a steady retrieve the Flap Slap will roll causing an on and off flashing. When jerked, it will, well, flap and slap. When you pause the bait, the built-in Shaft Ba lancer will cause a shimmy action, which will often trigger fish to strike.
Features
Megabass Length Weight Dive Depth Class
Diving Flap Slap 3" 3/8oz 6-7ft Floating
UPC#4513473334016
Remember FREE Shipping on orders of $25 or more!