MANNS BAIT COMPANY GHOST A GREAT HOLLOW BODY BAIT WEEDLESS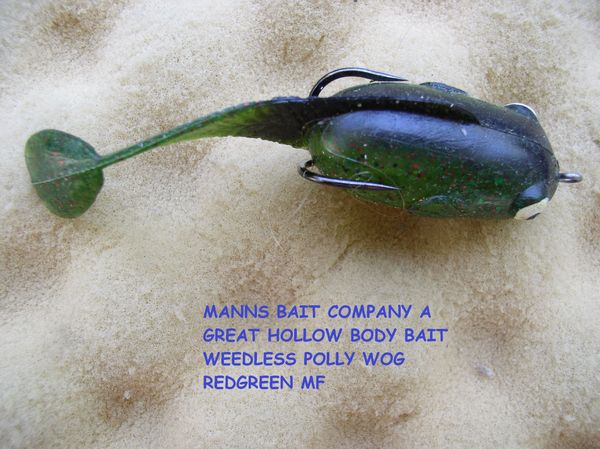 MANNS BAIT COMPANY GHOST A GREAT HOLLOW BODY BAIT WEEDLESS
MANNS BAIT COMPANY GHOST A GREAT HOLLOW BODY BAIT WEEDLESS
Description
The Ghost is back by popular demand!. It is a hollow, weedless, rattling, floats-at-rest soft plastic bait with a walk-the-dog action so easy to achieve that even a beginning angler can do it. Work it across heavy surface mats of vegetation, then simply walk it in open water holes and along the edges. Or, use it as an open-water bait. It works great! The Ghost™ is properly weighted to fly like a bullet from even your heaviest baitcasting gear so you can reach those hard-to-get-to places.
Length: 3 1/4″
Weight: 3/8 oz
Model No: #GHBL200, #
GHBS200, #POLLYWOG
Remember FREE Shipping on orders of $25 or more!