MALIN COPPER FISHING RIGGING WIRE 200 FOOT X 30 LB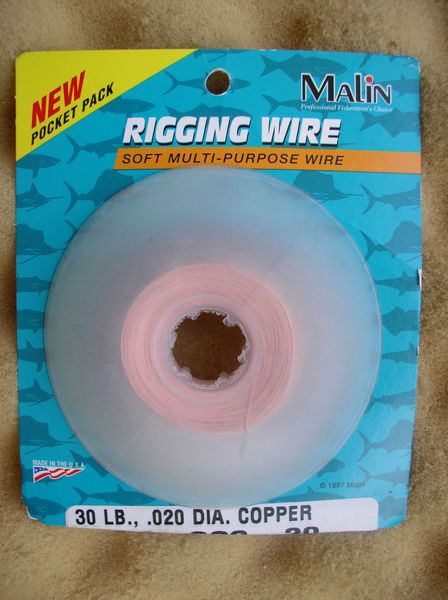 MALIN COPPER FISHING RIGGING WIRE 200 FOOT X 30 LB
MALIN COPPER FISHING RIGGING WIRE 200 FOOT X 30 LB

DESCRIPTION
Malin's high quality soft stainless steel, soft monel and copper wire are available in our patent pending dispenser can and our handy pocket pack dispenser. The pocket pack dispenser holds 200 feet of wire. Our Rigging Wire is a great value and is ideal for rigging Malin Soft Wire baits since it is not pre-cut.

UPC:092414902407

Remember FREE Shipping on orders of $25 or more!