LOCKING D-SHAPED CARABINER GEAR BINER, 10cm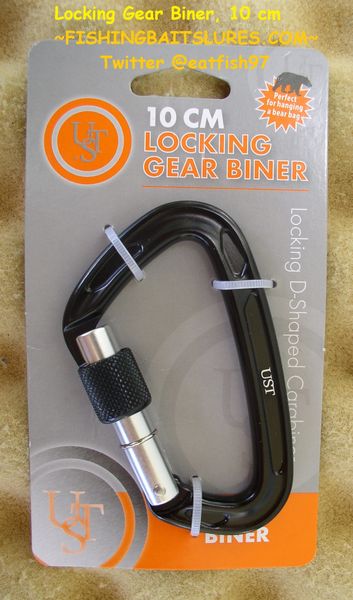 LOCKING D-SHAPED CARABINER GEAR BINER, 10cm
LOCKING D-SHAPED CARABINER GEAR BINER, 10cm

Description:

The Locking Gear Biner, 10 cm. is a versatile carabiner that locks securely to keep your gear safe and in place.
Lightweight, strong, and durable

Easy to use twist lock mechanism
Perfect for hanging a bear bag
NOTE: Not suitable for climbing
UPC:811747025726

Details
MSRP $9.99
Item # 20-02572-01
Packaging Card
Color Black
Size H x W x D: 3.10" x 2.4" x 0.63" (99.3 x 59.4 x 16mm)
Weight 0.8 oz. (22g)
Warranty 2-Year Limited Warranty
Remember FREE Shipping on orders of $25 or more!