LIVETARGET Rigged Shrimp 4pk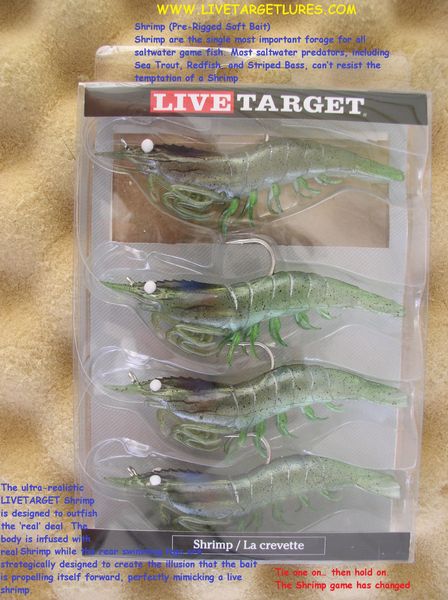 LIVETARGET Rigged Shrimp 4pk
LIVETARGET Rigged Shrimp 4pk

Shrimp are the single most prolific forage for all saltwater game fish. Ideal for Trout, Redfish, Flounder, Snook, and Tarpon. Cast and retrieve or use under a popping cork. Built in finesse rattle to mimic shrimp sounds. Soft plastic. Single pre-rigged hook. Four per package.
Remember FREE Shipping on orders of $25 or more!