LIVE TARGET SCALED SARDINE TWITCHBAIT FLOATING WIRE-THRU EXTREME ERRATIC ACTION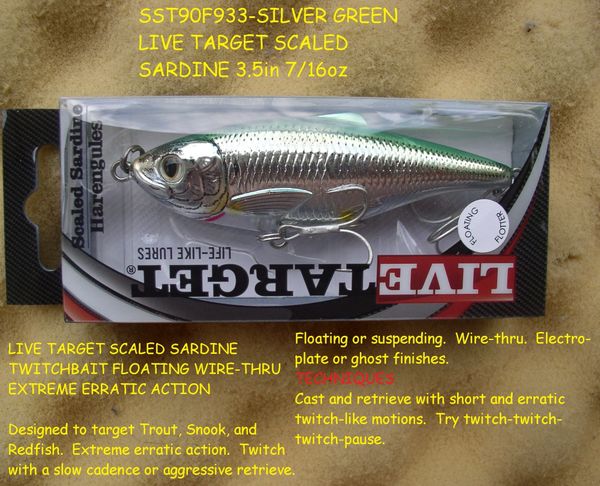 LIVE TARGET SCALED SARDINE TWITCHBAIT FLOATING WIRE-THRU EXTREME ERRATIC ACTION
LIVE TARGET SCALED SARDINE-KOPPERS TWITCHBAIT FLOATING WIRE-THRU EXTREME ERRATIC ACTION

Designed to target Trout, Snook, and Redfish. Extreme erratic action. Twitch with a slow cadence or aggressive retrieve. Floating or suspending. Wire-thru. Electro-plate or ghost finishes.
SILVER GREEN COLOR 3 1/2in
UPC:697713800852

Cast and retrieve with short and erratic twitch-like motions. Try twitch-twitch-twitch-pause.

Remember FREE Shipping on orders of $25 or more!