LITTLE STINKER DIP BAIT IN A 4.5 OZ. TUBE TASTY CATALPA WORM FLAVOR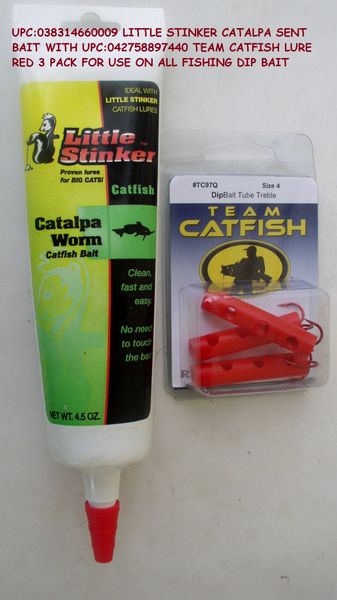 LITTLE STINKER DIP BAIT IN A 4.5 OZ. TUBE TASTY CATALPA WORM FLAVOR
LITTLE STINKER DIP BAIT IN A 4.5 OZ. TUBE TASTY CATALPA WORM FLAVOR
Description

LITTLE STINKER Fishing Tackle CATALPA WORM FLAVOR
FISHING TACKLE: LITTLE STINKER MODEL CATALPA WORM FLAVOR, FRESHWATER
Little Stinker Catfish Catalpa Worm Tube - Great bait with a proven track record! Made from the Catalpa Worm, long recognized as one of the best catfish baits. Catalpa Worm Baits...nature's Recipe for catfish.

UPC:038314660009

Specific details
Item Appearance 100% - Brand New - New in Box
Functionality 100% - COMPLETELY FUNCTIONAL.
Type FRESHWATER
Remember FREE Shipping on orders of $25 or more!