LITTLE STINKER CATFISH TEARDROP LURE 2 PACK FOR USE ON ALL FISHING DIP BAIT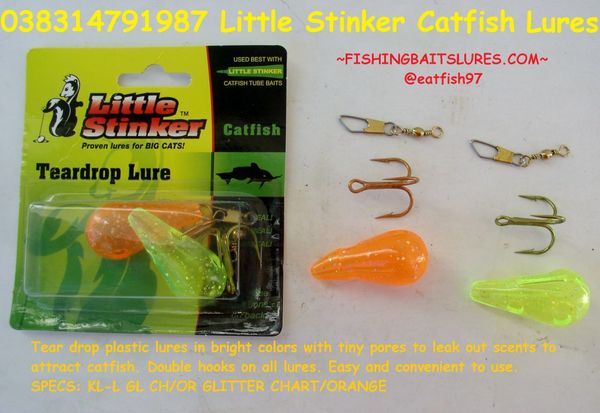 LITTLE STINKER CATFISH TEARDROP LURE 2 PACK FOR USE ON ALL FISHING DIP BAIT
LITTLE STINKER CATFISH TEARDROP LURE 2 PACK FOR USE ON ALL FISHING DIP BAIT
Description

Little Stinker Teardrop Dip Worm Lure System Also great for carp fishing!
To use the Little Stinker Tear Drop Lure, simple insert the tip of your tube of Little Stinker Tube/ Dip bait in the slit and squeeze. The lure will then be filled with bait and scent, and all you have to do is cast and wait!! The Little Stinker Teardrop Lure is the best lure to use in conjunction with the Little Stinker Tube/Dip Baits. They allow an easy, clean way to fish stink baits for any type of catfish, in any body of water! Whether you fish for channels, flat heads, or blues, Little Stinker Teardrop Lures will not disappoint! UPC:038314791987
MORE DIP BAIT FROM LAND OF LURES   
Remember FREE Shipping on orders of $25 or more!