"Lit'l Hustler" 1 1/2in X 10PK Crappie Tubes (Purple Black) (Garland Shad)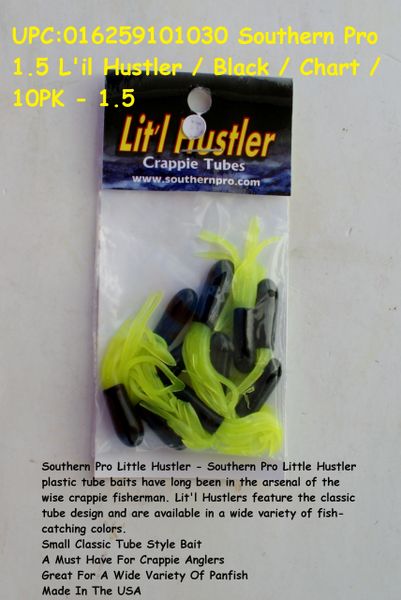 "Lit'l Hustler" 1 1/2in X 10PK Crappie Tubes (Purple Black) (Garland Shad)
"Lit'l Hustler" 1 1/2in X 10PK Crappie Tubes (Purple Black)  (Garland Shad)

Description
Plastic tube baits have long been in the arsenal of the wise crappie fisherman. Lit'l Hustlers feature the classic tube design and are available in a wide variety of fish-catching colors.

"Lit'l Hustler" the tube all others are measured by because of their softness, consistent quality, great action, and durability.
UPC:16259120154, UPC:097817972826, UPC:016259101030
Crappie Fishing in the Fall. Everything you need to know.  

Remember FREE Shipping on orders of $25 or more!