LINDY PR152 SLIP BOBBER RIG/JIG 1/16 FIRETIGER PRO SERIES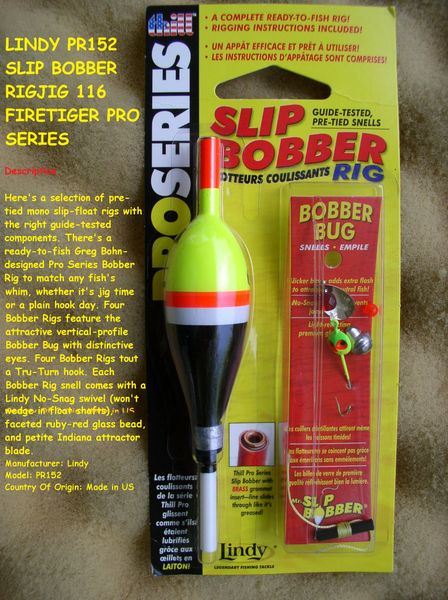 LINDY PR152 SLIP BOBBER RIG/JIG 1/16 FIRETIGER PRO SERIES
LINDY PR152 SLIP BOBBER RIG/JIG 1/16 FIRETIGER PRO SERIES

Description
Here's a selection of pre-tied mono slip-float rigs with the right guide-tested components. There's a ready-to-fish Greg Bohn-designed Pro Series Bobber Rig to match any fish's whim, whether it's jig time or a plain hook day. Four Bobber Rigs feature the attractive vertical-profile Bobber Bug with distinctive eyes. Four Bobber Rigs tout a Tru-Turn hook. Each Bobber Rig snell comes with a Lindy No-Snag swivel (won't wedge in float shafts), faceted ruby-red glass bead, and petite Indiana attractor blade.
Manufacturer: Lindy
Model: PR152
Country Of Origin: Made in US
UPC:096877031032
Remember FREE Shipping on orders of $25 or more!