Leland Crappie Bobber Float 2" 3pk-Green/Red/Yellow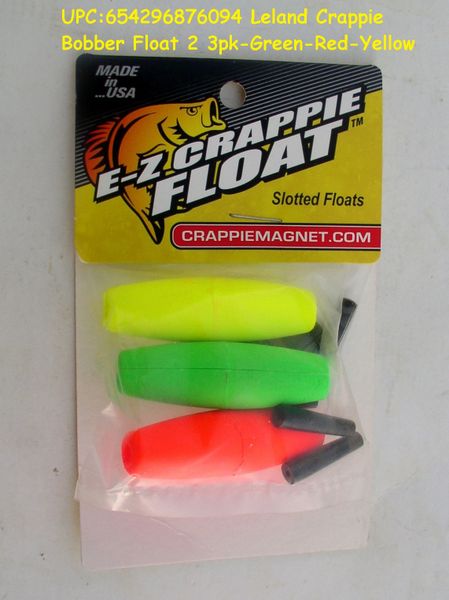 Leland Crappie Bobber Float 2" 3pk-Green/Red/Yellow
Leland Crappie Bobber Float 2" 3pk-Green/Red/Yellow
FOLLOW ME ON TWITTER
Typically ships within 1 to 4 Hours!
Description:
Strike indicators, bobbers and floats are normally cumbersome to your fishing line causing awkward and unnatural movement of the lure below. This unrealistic action will ward off any interested fish long before you have a chance to set the hook. Leland's E-Z Crappie Float will change the way you fish for trout and panfish. UPC:654296876094, UPC:654296876087
     Specifications:
Manufacturer Leland Lures
Color  Green/Red/Yellow
Quantity 3/pk
Length 2"
PRICES ARE BASED ON WHAT I PAY + $0.50 PER ITEM, SO PRICES MAY VARY FROM ORDER TO ORDER THANK YOU KEN