Land of Lures Drift Jug Rig Drop Line With Float "fish While You Play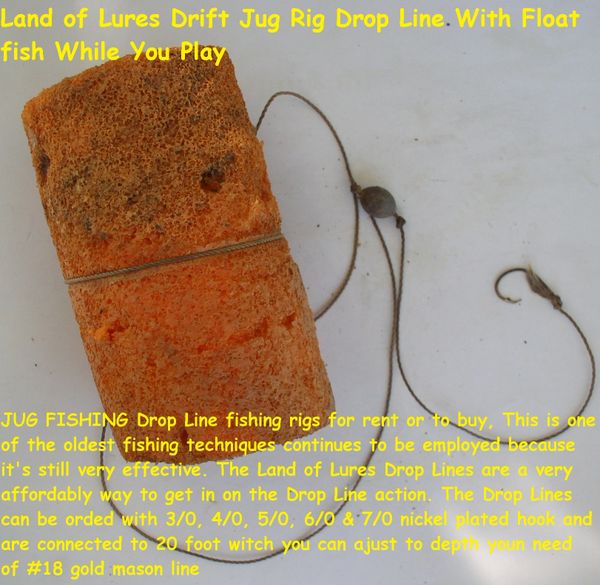 Land of Lures Drift Jug Rig Drop Line With Float "fish While You Play
Land of Lures Drift Jug Rig Drop Line With Float "fish While You Play

Description:

If you are local you can rent them for $0.50 a day
JUG FISHING Drop Line fishing rigs for rent or to buy, This is one of the oldest fishing techniques continues to be employed because it's still very effective. The Land of Lures Drop Lines are a very affordably way to get in on the Drop Line action. The Drop Lines can be orded with 3/0, 4/0, 5/0, 6/0 & 7/0 nickel plated hook and are connected to 20 foot witch you can ajust to depth youn need of #18 gold mason line. UPC:023534411289, UPC:096337016814, UPC:095699500603, UPC:023534349551, UPC:023534333628, UPC:023534362390, UPC:023534333635, UPC:023534333666, UPC:038314421488
Remember FREE Shipping on orders of $25 or more!