KRYPTEK Krypton Glove, Color: Highlander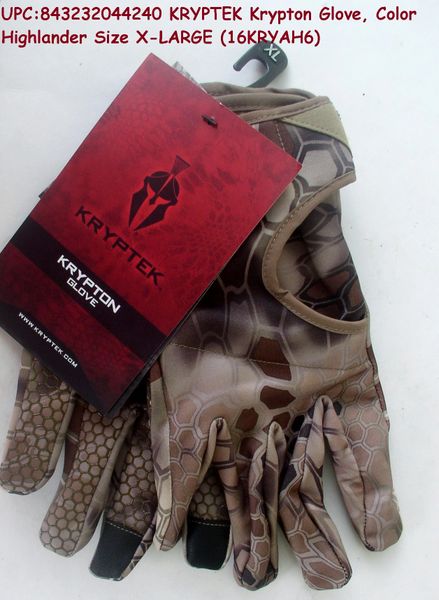 KRYPTEK Krypton Glove, Color: Highlander
KRYPTEK Krypton Glove, Color: Highlander
Size: X-LARGE (16KRYAH6)
Size: LARGE (16KRYAH5)
Description:
Designed for cool weather missions. Touch screen compatible thumb and forefingers. Lightweight.94% polyester/6% spandex duraface. Grid fleece and French Terry hybrid shell. Realm Brands Krypton Glove Highlander Xlarge -Large-> Kryptek Highlander Krypton Gloves (16 kryah) UPC:843232044240, UPC:843232044233
FEATURES: Lightweight 94% Polyester
Remember FREE Shipping on orders of $25 or more!