KILLER BEE 223031 PREMIUM BRINED CUT SQUID 4oz-PK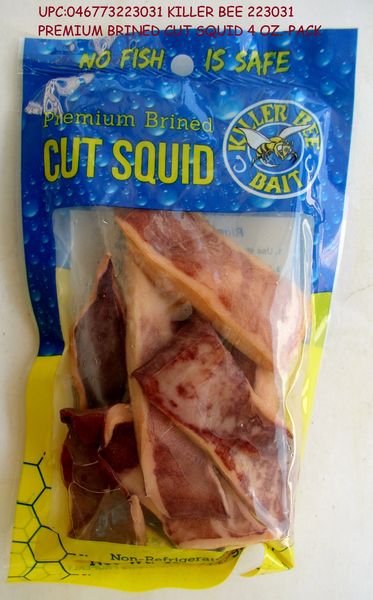 KILLER BEE 223031 PREMIUM BRINED CUT SQUID 4oz-PK
KILLER BEE 223031 PREMIUM BRINED CUT SQUID 4oz-PK
FOLLOW ME ON TWITTER
Typically ships within 1 to 4 Hours!
Description:
Brined Cut Squid 4oz by Killer Bee Bait. Brined Cut Squid 4oz. Ready for your next trophy catch with the latest fishing gear? Complete your arsenal with quality and dependable fishing gear that will work best for your next fishing trip. Gear up with us for the fishing trip of a lifetime!

UPC:046773223031
Features:
Made with precision and quality in mind
Built to last
Designed to meet your specific needs
PRICES ARE BASED ON WHAT I PAY + 10% PER ITEM, SO PRICES MAY VARY FROM ORDER TO ORDER THANK YOU KEN