KAVU WOMEN'S BIG SPENDER WALLET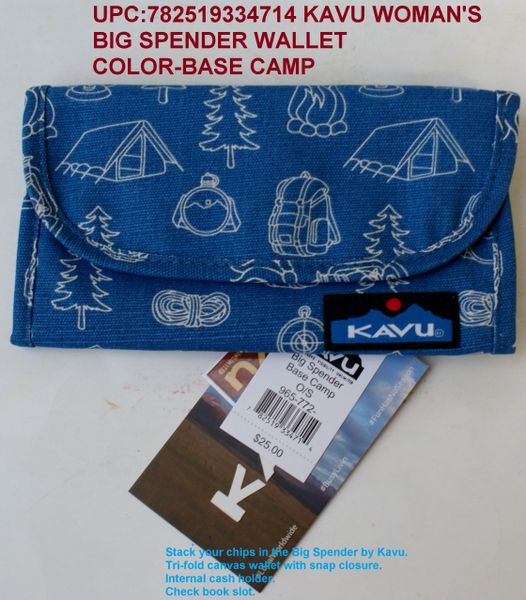 KAVU WOMEN'S BIG SPENDER WALLET
KAVU WOMEN'S BIG SPENDER WALLET
Description:
The tri-fold design gives you plenty of space to stash your cards, id, and all that cash you're saving when you decide to ring up all your produce as onions at the self-checkout. UPC:782519334714, UPC:782519333335, UPC:782519334738

Stack your chips in the Big Spender by Kavu.
Tri-fold canvas wallet with snap closure.
Internal cash holder.
Checkbook slot. 
MORE APPAREL FROM LAND OF LURES   
Remember FREE Shipping on orders of $25 or more!