JUNNIE'S CATTRACKER WICKED STICKY SEWER BAIT A LONG WITH TWO-PK RED LITTLE STICKER DIP BAIT WORM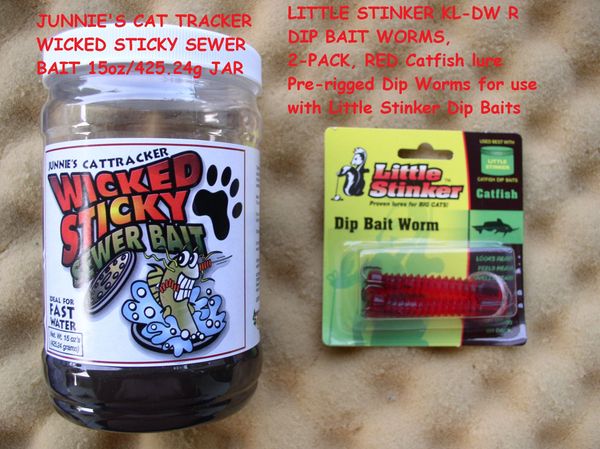 JUNNIE'S CATTRACKER WICKED STICKY SEWER BAIT A LONG WITH TWO-PK RED LITTLE STICKER DIP BAIT WORM
JUNNIE'S CATTRACKER WICKED STICKY SEWER BAIT A LONG WITH TWO-PK RED LITTLE STICKER DIP BAIT WORM

Description
Cat Tracker Wicked Sticky

A thick and rich recipe of cheese dip bait for fast water. This bait will stick to the worms in the heaviest of currents. 16 ounce jar.
UPC:763928070134,UPC:763928020115, 763928020115
A LONG WITH TWO LITTLE STINKER WORMS

LITTLE STINKER KL-DW R DIP BAIT WORMS, 
2-PACK, RED Catfish lure
Pre-rigged Dip Worms
Remember FREE Shipping on orders of $25 or more!